Click on the button to download the EXERTUS LIGHT DU datasheet
THE NEW EXERTUS LIGHT DU projector has the ability to accept Selenium 75 sources. This projector incorporates design and safety features that make it flexible, compact and lightweight compare to the competitors.

1,5
Shielding weight in kg
Depleted Uranium
119,8
Half life Se-75 in days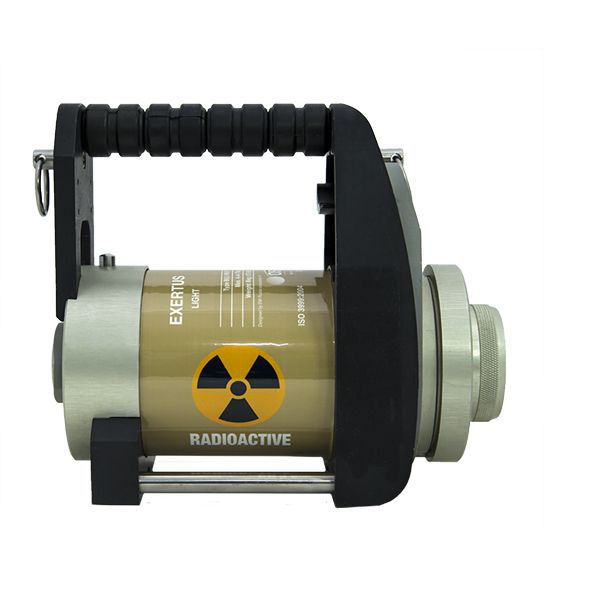 Design
EXERTUS LIGHT DU offers the latest design that makes it flexible and compact and lightweight.

Safety
Safety is an integral part of the NEW EXERTUS LIGHT DU Isotope Projector range -
a three colour signal indicator provides the user with a clear visual guide as to the position of the source at all times.
EXERTUS LIGHT DU is ISO 3999:2004 compliant.